Termine
Ballhaus Ost
Pappelallee 15, 10437 Berlin
We. 26.02.2020, 20.00 Uhr
Th. 27.02.2020, 20.00 Uhr
We. 21.08.2024, 21.00 Uhr
The Bitter End - eine Stand-up Tragedy
Performing arts Others
The Bitter End ist ein Stand-Up-Act auf einer Theaterbühne.
Die erfolgreiche Stand Up Tragedy von bigNOTWENDIGKEIT ist zurück und verwandelt das Ballhaus Ost erneut: Die Bühne erscheint in blau-rotem Licht, Sitznischen, Tischbeleuchtung, klirrende Eiswürfel, eine Showband, ein Tusch, ein Lichtkegel, ein Mikrofon: Hallo Berlin! Hallo New York! Wie geht es euch heute Abend? Nichts ist lustig oder alles ist lustig. Wenn ihr wollt. Wollt ihr?
The Bitter End ist ein Stand-Up-Act auf einer Theaterbühne. Ausgangsmaterial ist ein Theatertext von Esther Becker, der komisch und distanziert vom Alltag eines langsam fortschreitenden Untergangs erzählt. In der Stadt, die niemals schläft, entgleitet die Heldin Schritt für Schritt der Welt. Zunächst sind es nur Banalitäten, die ihr zusetzen. Enttäuschte Erwartungen. Eine Schreibblockade. Überforderung. Dann die gesperrte Kreditkarte, drohende Obdachlosigkeit, der Kontrollverlust über das eigene Leben.
bigNOTWENDIGKEIT untersucht in The Bitter End – Eine Stand-Up Tragedy die mutige wie persönliche Gratwanderung zwischen Humor und Tragik im Alleingang. Sebastian Janata, Laura Landergott – u.a. Mitglieder der Band Ja, Panik – und Doreen Kutzke begleiten als Showband den Abend, unterstützen die Erzählung, intervenieren, schießen quer. Es darf gelacht werden, es darf geweint werden. Oder beides. Das kann nicht gut gehen. Das kann nur gut werden.
Konzept, Regie: Anna K. Becker
Text, Performance: Esther Becker
Dramaturgie: Katharina Bischoff
Musikalische Leitung, Musik, Performance: Sebastian Janata
Musik, Performance: Doreen Kutzke, Laura Landergott
Licht: Susana Alonso
Tontechnik: David Ackermann
Projektassistenz: Christopher-Felix Hahn
Kommunikation: Nora Linnemann
Grafik: Sarah Parsons
Produktion ehrliche arbeit – freies kulturbüro
Eine Produktion von bigNOTWENDIGKEIT in Kooperation mit dem Ballhaus Ost. Gefördert durch den Hauptstadtkulturfonds
Funded Projects
Film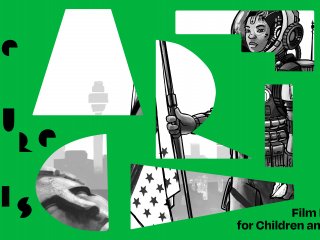 Festspielhaus Afrika
Kinder- und Jugendfimfestival mit Beiträgen aus Afrika und der Afrikanischen Diaspora, dazu Schulvorführungen, Workshops & Panels
From 14.08.2019 - Babylon
Visual arts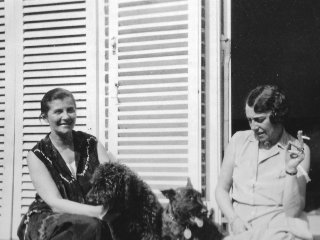 Liebermann-Villa am Wannsee, getragen von der Max-Liebermann-Gesellschaft Berlin e.V.
Ausstellung Grete Ring, Kunsthändlerin und Kunsthistorikerin, mit einer bahnbrechenden Karriere zwischen Berlin und dem Londoner Exil.
From 30.09.2023 - Liebermann-Villa am Wannsee
Performing arts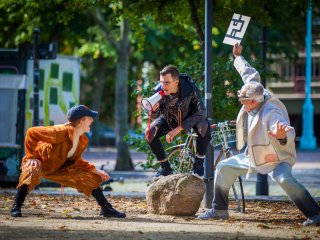 FELD Zentrale für junge Performance e.V.
Drei Performer*innen bewegen sich auf der Spur von Füchsen, denn sie sind das Erfolgsmodell der Zukunft.
From 14.12.2023 - FELD Theater für junges Publikum
/